Kurt Brewer, Executive Director
Certified Community Action Professional (CCAP)
 | Phone: (573) 634-2969 Ext. 21
Kurt believes Community Action at its best is implementing the American Dream: real people, local focus, sharing ideas and successes, working hard and helping each other to improve their lives and their communities. As Executive Director, he leads the Missouri CAN team achieving the vision of "a state where all people and communities thrive" and implementing the mission "to advocate for low-income families and strengthen the Community Action Network." Kurt holds a Master of Public Administration and Bachelor of Science in Business Information Systems. He is also a Certified Community Action Professional.
Kurt's Strengths: Achiever, Positivity, Connectedness
Training & Technical Assistance Team
Brian L. Valentine, Program Director
 | Phone: (573) 634-2969 Ext. 27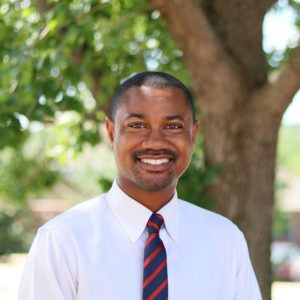 For Brian, Community Action means a place where dignity and honor are restored and upheld. As Missouri CAN's Program Director, he develops and implements program design and professional development initiatives for the Network. He also leads training and technical assistance and grant management. Brian attended the University of Central Missouri and majored in Finance and Marketing.
Brian's Strengths: Connectedness, Relator, Communication
James Rogers, IS Manager
 | Phone: (573) 634-2969 Ext. 25
James believes Community Action helps people access resources they need to improve their life and the next generation. As Information Systems Manager, James provides training and technical assistance for the statewide management information system (MIS) and provides general technical support for the Missouri CAN office. James holds a Bachelor of Science in Mathematics and Computer Information Systems.
James' Strengths: Harmony, Maximizer, Relator
Aubrey Schrader, Data Analyst
| Phone: (573) 634-2969 Ext. 22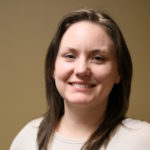 Aubrey believes everyone has a duty to assist their neighbors in a time of need. Community Action helps support Missourians through minor setbacks so they don't snowball into insurmountable problems. As Missouri CAN's Data Analyst, Aubrey analyzes and reports data, helps with IT, and also supports the statewide information system. She holds a Bachelor of Science in Mathematics (Applied) and is currently completing a Master of Science in Information Technology with a Data Analytics emphasis. 
Aubrey's Strengths: Analytical, Relator, Developer
Outreach, Advocacy & Communications Team
Jessica Hoey, Outreach Director
 | Phone: (573) 634-2969 Ext. 31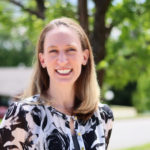 Jessica believes Community Action provides a sense of hope, a pathway to opportunity, and a collective call to action as communities work together to end poverty. As the Outreach Director, Jessica is responsible for identifying, developing, and managing collaborative relationships, advocacy and outreach efforts, and grant funding opportunities. She also oversees the network's communications and poverty simulation initiatives. Jessica holds a Bachelor of Arts in Journalism & Mass Communication.
Jessica's Strengths: Individualization, Strategic, Achiever
Mary Bifulco, Poverty Simulation Manager
| Phone: (573) 634-2969, Ext. 26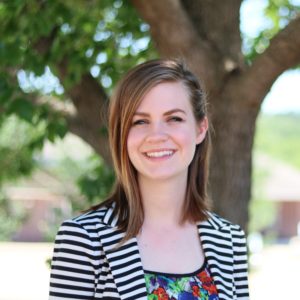 For Mary, Community Action means investing in and amplifying the impact of low-income individuals upon which thriving and mutually-supportive communities are built. As the Community Action Poverty Simulation (CAPS) Project Manager, Mary is responsible for all things related to the CAPS. Whether it is conducting the simulation, training other facilitators, or answering questions about how organizations can obtain their own kit, she is eager to meet Missouri CAN's goal of raising awareness of the realities of poverty in order to agitate agents of positive change. Mary holds a Bachelor of Arts in Women's and Gender Studies.
Mary's Strengths: Learner, Connectedness, Intellection
Finance & Operations Team
Becky Britton, Fiscal Director
Certified Community Action Professional (CCAP)
 | Phone: (573) 634-2969 Ext. 23
Becky believes Community Action exists to give Missourians the opportunity to become self-sustaining and thrive. Community Action programs and initiatives are the opportunities that renew people's hopes and dreams for their life. In order for Missouri CAN to have an effective impact, Becky ensures the fiscal operations run smoothly in her position as the Fiscal Director. Becky also oversees Missouri CAN's human resources and leads the Board Fiscal Committee. She holds a Bachelor's Degree in Accounting and is also a Certified Community Action Professional.
Becky's Strengths: Connectedness, Harmony, Arranger
Cheryl Tomblinson, Accounting Assistant
 | Phone: (573) 634-2969, Ext. 28
Cheryl believes Community Action provides a lifeline and gives relief and hope to families and individuals in times of crisis. As part-time Accounting Assistant, Cheryl works on a variety of projects that support Missouri CAN and 19 Community Action Agencies including maintaining grant records. Cheryl is Missouri CAN's chief organizer whose work keeps the office organized and efficient.
Cheryl's Strengths: Empathy, Maximizer, Responsibility
Jennifer Perkins, Administrative Assistant & Membership Coordinator
| Phone: (573) 634-2969 Ext. 34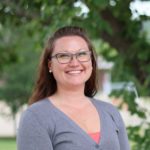 For Jennifer, Community Action provides necessary resources and support to those in need through advocacy, outreach, and change. Community Action is the equal opportunity bridge from poverty to the basic human right to live a healthy and thriving life. As the Administrative Assistant & Membership Coordinator, Jennifer is responsible for maintaining and managing all aspects of Missouri CAN's membership records. She also provides administrative support to the Executive Director, Board of Directors, and the Missouri Community Action Directors' Association, as well as implementation of office procedures and general administration of the business affairs of the Association. Jennifer is currently pursuing her Bachelor of Arts in Human Services at Columbia College.
Jennifer's Strengths: Futuristic, Positivity, Empathy
Amy Thrash, Office Assistant
| Phone: (573) 634-2969 Ext. 20
Amy is Missouri CAN's resident "wooer." As Office Assistant, Amy is the smiling face that greets all our visitors. She enjoys getting to know you and loves to make you feel at home. She assists Missouri CAN staff in all aspects of general administration of Missouri CAN's affairs including managing office meetings and trainings. Amy believes in Community Action because, "We are the VOICE for the low-income people. We represent peace and hope to the people we help."
Amy's Strengths: Woo, Communications, Empathy