For the current training schedule, please check the Missouri CAN Calendar.
Missouri CAN will tailor training to the needs of the network and provide technical assistance on various topics upon request. Please email Missouri CAN's Program Director for more information.
MIS Weekly Training & Technical Assistance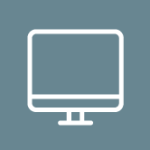 Every Wednesday, 10:00am - 11:00amWebinar/Call
If you would like the registration link, or if you have a topic or question for the MIS T/TA call, please contact your agency admin team or send an e-mail to jrogers@communityaction.org.
Results Oriented Management and Accountability (ROMA)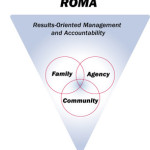 ROMA is a performance-based initiative designed to preserve the anti-poverty focus of community action and to promote greater effectiveness among state and local agencies receiving Community Services Block Grant (CSBG) funds. Various ROMA trainings and webinars are offered to the network throughout the year. Training offered may focus on tracking the National Performance Indicators in the Outreach of Efforts Report, implementing ROMA, history of ROMA and ROMA's core components. View the calendar for the latest ROMA trainings. 
CSBG IS
Missouri CAN has created a series of tools and documents to assist Community Action Agencies in the completion of the CSBG IS report. Missouri CAN also plans, coordinates and facilitates peer reviews as they are identified by the FSD office or network. In the past, reviews have been conducted on contracts, monitoring and CSBG IS.